May 10, 2019 02:38:48 UTC
Houston Alerts
AlertHouston | Flash Flood Warning for Houston Until 12:30 AM
Flash Flood Warning for Houston Until 12:30 AM
The National Weather Service has issued a Flash Flood Warning for Houston until 12:30 a.m. This means that flash flooding is in progress, imminent, or very likely.
At 9:30 p.m., Doppler radar indicated thunderstorms producing heavy rain across the warned area. Flash flooding is ongoing across parts of the area. Some of these cells will be moving over the Kingwood area and Fort Bend County that saw copious amounts of rain a few days ago.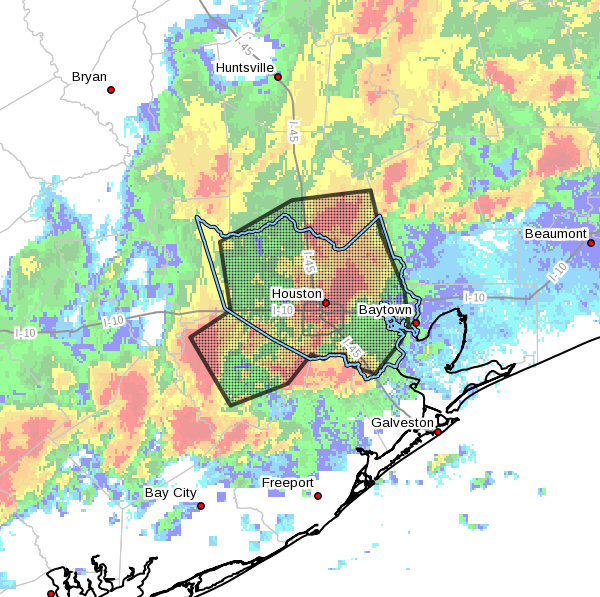 Take Action. DO NOT Travel. Wait until the threat of high water has passed.
Turn Around, Don't Drown®

: Do not drive through flooded areas. If you see water covering the road, do not attempt to cross it.
Only a few inches of water can float a vehicle .
If you find yourself in a dangerous situation where your vehicle is taking on water, get out of the vehicle, get to a higher position, and call 911.
Monitor Stream, Bayou, and Creek Conditions:
Rain may move repeatedly across the same area, causing creeks and bayous to rise and possibly exceed their banks. Stay informed of current conditions and avoid traveling near creeks and bayous.
Avoid Traveling during Periods of Heavy Rain:
Rain can reduce visibility and prevent you from seeing the road ahead, which could lead to accidents.