May 10, 2019 03:15:04 UTC
Houston Alerts
AlertHouston | Flood Warninig Issued for Brickhouse Gully at Costa Rica St
Flood Warning for Brickhouse Gully at Costa Rica St
The National Weather Service has issued a Flood Warning for Brickhouse Gully at Costa Rica Street until further notice. This means that flash flooding is in progress, imminent, or very likely.
At 8:52 p.m. Thursday the stage was 62.2 feet. Minor flooding is forecast.

Flood stage at this location is 63 feet. It is forecast to rise above flood stage by tonight and continue to rise to near 63.3 feet after midnight. Additional rises are possible thereafter.

At levels above 63.8 feet, moderate lowland flooding begins as water reaches the bottom of the gage house and portions of Saxon Road begin flooding. Water inundates the bridges at Costa Rica Street and Antoine Drive.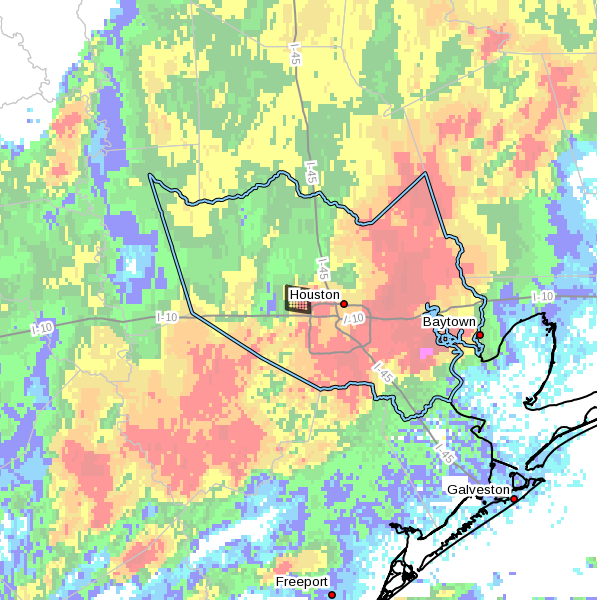 People in the area should avoid the river as it rises. Residents near the river should make preparations in the event they are not able to leave their homes due to high water.
Turn Around, Don't Drown®

: Do not drive through flooded areas. If you see water covering the road, do not attempt to cross it.
Only takes a few inches of water to float a vehicle.
If you find yourself in a dangerous situation where your vehicle is taking on water, get out of the vehicle, get to a higher position, and call 911.